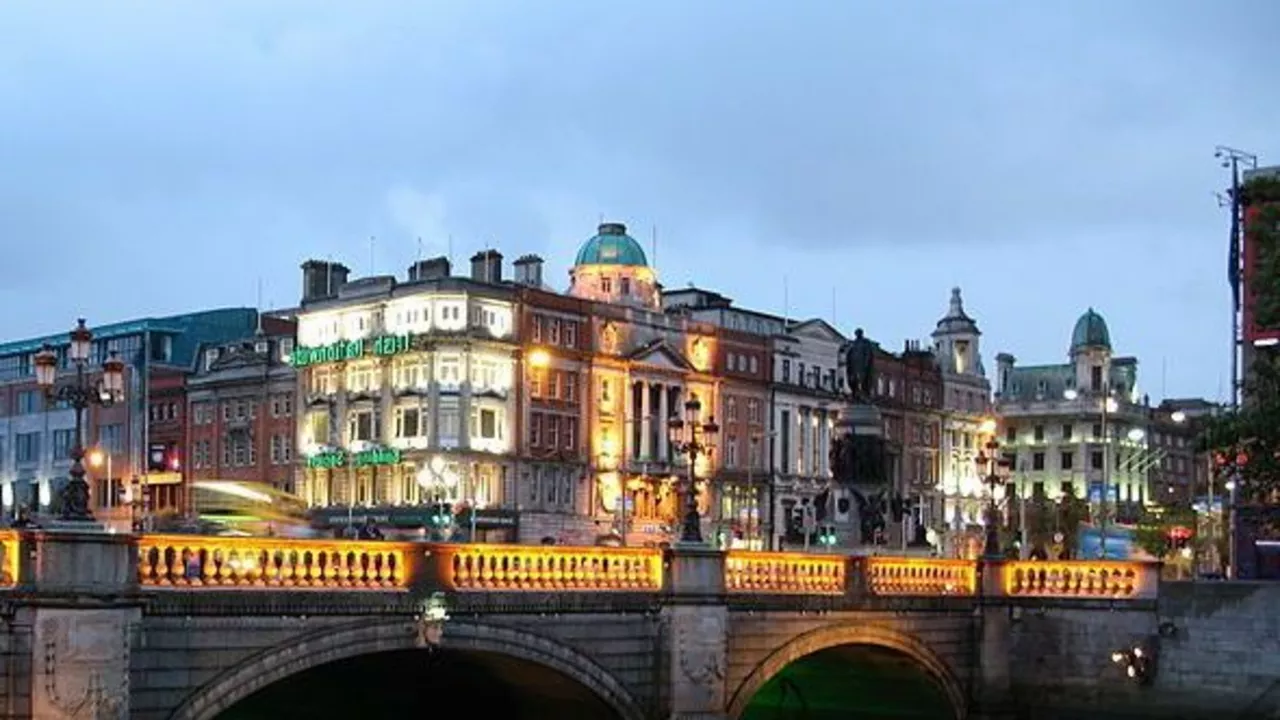 What are the best places to visit in Dublin?
Experience the Luck of the Irish at The Guinness Storehouse
If there's one thing synonymous with Ireland, it's Guinness. And there's no better place to experience the rich history and process behind this iconic beer than at The Guinness Storehouse. From the moment you step inside, you're immersed in a seven-story experience that explains the brewing process, the history of the brand, and even lets you pour your own pint. The Gravity Bar on the top floor provides a 360-degree view of Dublin, making it the perfect place to relax and enjoy a pint after your tour.
Step back in Time at Dublin Castle
Dublin Castle, with its beautiful architecture and rich history, is a must-visit for anyone interested in the history of Ireland. The castle served as the seat of English, and later British, rule in Ireland for nearly 800 years. Today, it is a major tourist attraction and an important ceremonial site. The guided tours of the State Apartments, Medieval Undercroft, and the Chapel Royal are highly recommended.
Stroll through History at Trinity College
Founded in 1592 by Queen Elizabeth I, Trinity College is one of the seven ancient universities of Britain and Ireland. It's also home to the Book of Kells, an illuminated manuscript Gospel book in Latin, containing the four Gospels of the New Testament. After admiring this magnificent work of art, you can wander through the college's historic campus, which is a haven of tranquillity in the heart of the city.
Discover Irish Culture at The National Museum of Ireland
The National Museum of Ireland is a treasure trove of artifacts dating back to prehistoric times. It offers a fascinating insight into Irish history, culture, and art. The museum is divided into four sites: Archaeology, Decorative Arts & History, Country Life, and Natural History. Each site is a world of discovery, with thousands of exhibits to explore.
Explore Nature's Beauty at Phoenix Park
Phoenix Park is one of the largest enclosed recreational spaces within any European capital city. It's home to the Dublin Zoo, the President of Ireland's residence, and numerous other attractions. Whether you're interested in wildlife, sports, or simply enjoying a picnic in a beautiful, peaceful setting, Phoenix Park is a must-visit.
Enjoy the Vibrant Nightlife at Temple Bar
Temple Bar is Dublin's cultural quarter and the city's nightlife hub. It's a lively and vibrant area, packed with some of Dublin's best Irish music and dance venues. The cobbled streets and colorful buildings add to the charm of the place. Whether you're looking for a quiet pint or a night of dancing, Temple Bar has something for everyone.
Experience the Literary Legacy at The James Joyce Centre
For lovers of literature, a visit to The James Joyce Centre is a must. This museum is dedicated to promoting an understanding of the life and works of James Joyce, one of Ireland's most celebrated authors. The centre also organizes walks through locations featured in Joyce's books, providing a unique way to explore Dublin.
Shop till you Drop at Grafton Street
If shopping is on your agenda, then a trip to Grafton Street is essential. This pedestrianised thoroughfare is one of the city's main shopping streets, with a variety of high-end boutiques, department stores, and street vendors. It's also home to the iconic Bewley's Café, where you can take a break from shopping and enjoy a cup of Irish tea.
Pay your Respects at St Patrick's Cathedral
St Patrick's Cathedral is the national cathedral of the Church of Ireland and a beautiful example of Gothic architecture. With its stunning stained-glass windows, intricate stone carvings, and peaceful gardens, the cathedral is a place of tranquillity and reflection. Whether you're interested in architecture, history, or simply want to enjoy some peace and quiet, St Patrick's Cathedral is well worth a visit.